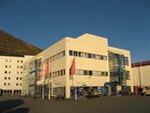 Nordkappmuseet is a smaller museum which presents Arctic fisheries and aspects of everyday life on the outer coast of Finnmark county, as well as the local history of the North Cape area.
The museum is located by the harbour in the centre of Honningsvåg.
Read more..
summer exhibition 2015: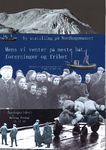 In the fall of 1944, Finnmark and the northern parts of Troms County's population were forcibly evacuated from their homesteads by the occupying Germany army, as their scorched earth campaign in the region was set in motion.
This exhibition explores the reasoning behind the evacuation and the Norwegian government's response, gives voice to contemporary witnesses and vividly recounts the harrowing story of a people become refugees in their own country.
"While we wait for the next boat, supplies and freedom" is a traveling exhibition produced by The Museum of Reconstruction for Finnmark and Northern Troms.