Welcome to Havøysund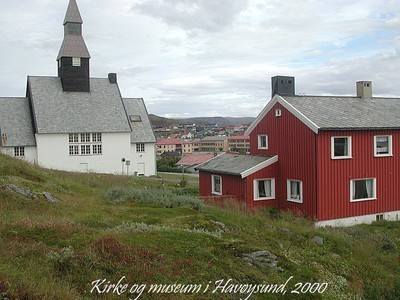 Welcome to Måsøy museum. You will find us near the church in Havøysund.
Måsøy museum is located in the centre of Havøysund. The building was originally a priest housing from 1950. Coastal culture is our theme. We have many rooms with a permanent exhibitions, for example, living room and kitchen from 1920 and 30's, baiting booths, school lounge and a bit of everything that is worth its history. We also have various fishing tackle used in this region.